Coffins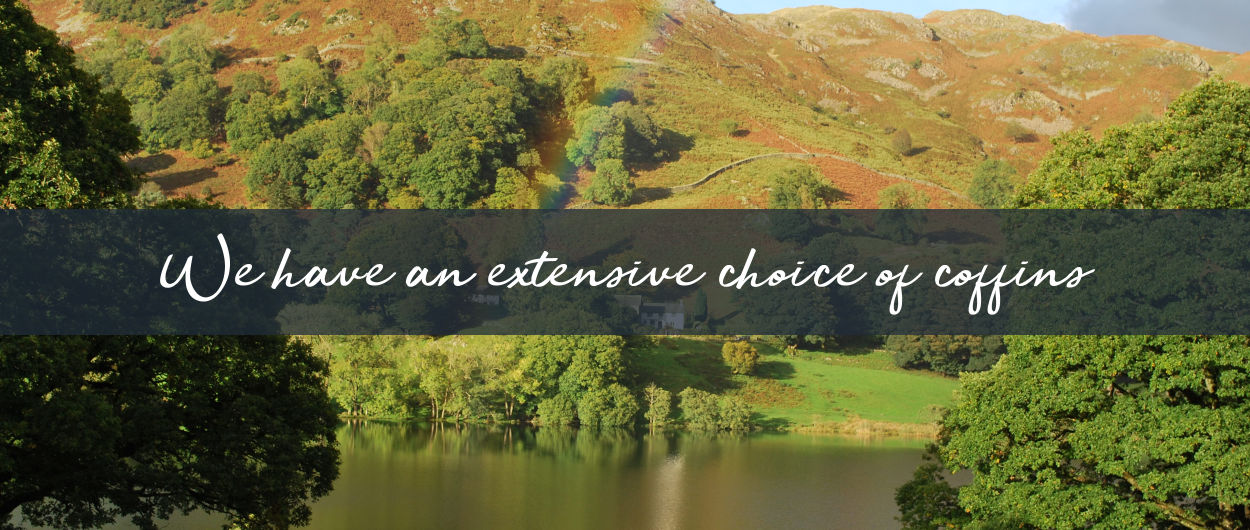 Coffins & Caskets
We provide you with a choice of burial and cremation coffins. We have an extensive choice of coffins and always ensure the specific needs of the family are met.
We also offer a new range of Eco Friendly funeral arrangements and products, coffins made from Banana Leaf, Seagrass, Wool, Willow, Recycled Cardboard etc in addition to the traditional ranges.
The wood and materials used comes from renewable forests, managed on a sustained yield basis.